NON-PROFIT HOUSING ASSOCIATION OF NORTHERN CALIFORNIA
The Voice of Affordable Housing

Wednesday, May 1
May is for Momentum! May is Affordable Housing Month and counties around the Bay Area are hosting events and activities to foster conversation, understanding, and opportunities to take action for housing solutions.
We're proud to share our brand new Affordable Housing Month site, where you can view events across the region, access tools and resources, and take action for affordable housing solutions.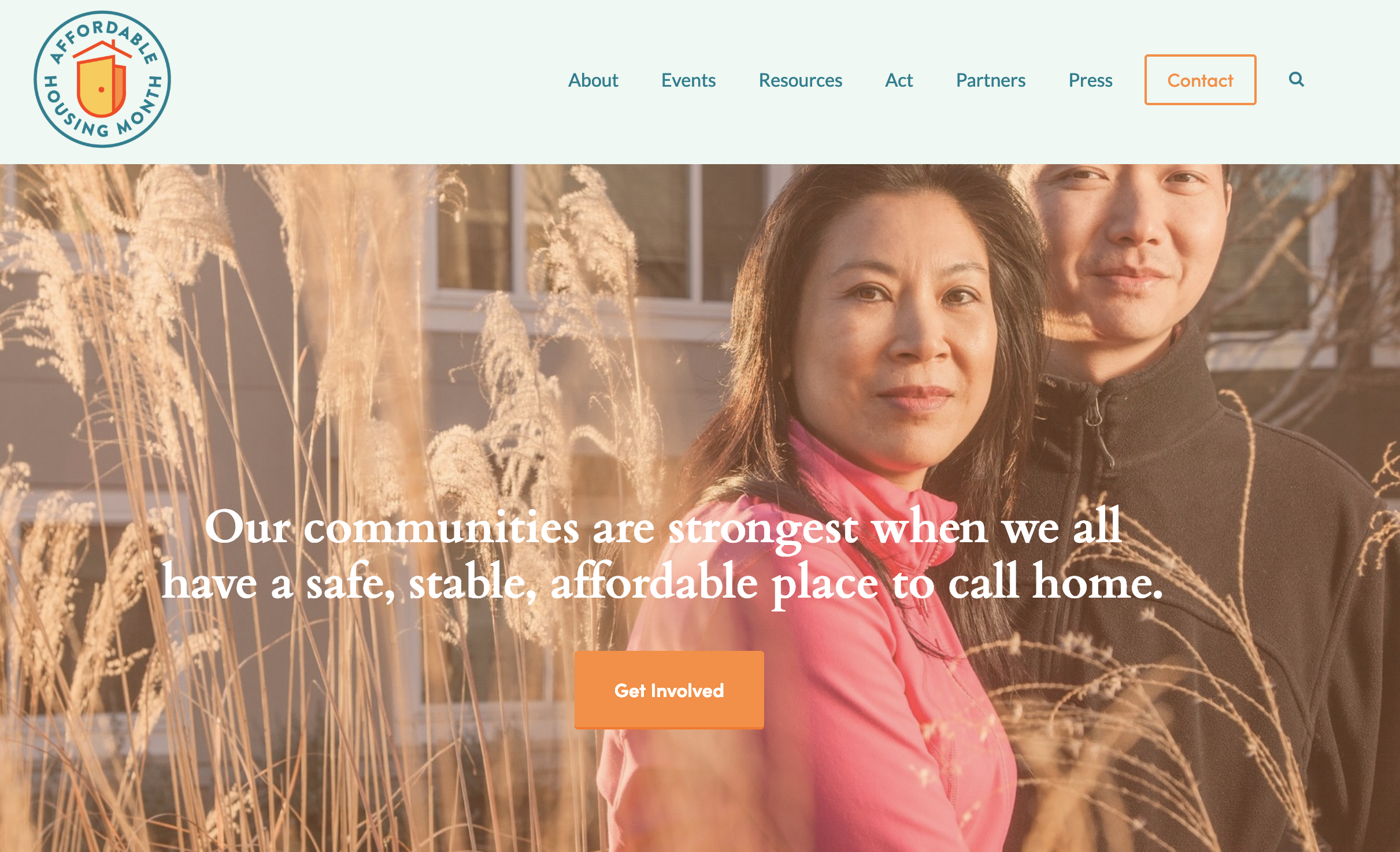 Special thanks to our Bay Area Affordable Housing Partners who are convening the events across our region: Council for Community Housing, East Bay Housing Organizations, Housing Leadership Council, and SV@Home.
Join us in celebrating #AffordableHousingMonth throughout the month of May!
NPH 40th ANNIVERSARY LEADERSHIP AWARDS
And NPH is proud to host the inaugural Affordable Housing Month event with our 40th Anniversary Affordable Housing Leadership Awards gala!
We look forward to celebrating with the NPH community tomorrow evening as we honor our collective work and accomplishments and recognize the inspiring leaders who strengthen Our Movement, Our Future, including our 2018 Local Campaign Champions; the NPH Founders, our Movement Trailblazers; and Kevin Knudtson, our Lifetime Achievement Awardee.
Whether you're with us in person or in spirit, you can also join the celebration on Twitter, using our awards hashtags #NPHAwards and #OurMovementOurFuture
AFFORDABLE HOUSING SOLUTIONS
#AffordableHousingMonth also promises to be a big month for affordable housing solutions, as we dig into what's happening at the State Legislature and your opportunities to engage.
First, a look back at April's exciting end: Three NPH sponsored bills advanced forward, securing strong majority yes votes in their respective committee hearings and moving on to next steps: AB 1486 (Ting), which will strengthen our Surplus Land Act to transform unused public land into a public good, advanced out of Assembly Committee on Housing and Community Development and now heads to Appropriations. AB 1487 (Chiu), which offers Bay Area-specific funding for our Bay Area housing affordability needs, passed out of Assembly Local Government Commitment and now heads to Appropriations. And SB 50 (Wiener), which will create more options for California families to find safe, stable, affordable homes, while also protecting longtime residents and their communities, passed out of Government and Finance.
A big thanks to NPH Senior Policy Manager Pedro Galvao and NPH Advocacy and Community Engagement Director JR Starrett for their efforts!
Three Ps Coalition gains momentum! The Bay Area CASA recommendations taken up by our legislators in Sacramento resulted in more than a dozen bills reflecting the 3Ps framework (production, preservation and tenant protections.) The new 3Ps coalition -- a multi-sector coalition of labor, business, housing and economic justice advocates -- has expanded its reach and continues to build momentum. This past week, more than half a dozen 3Ps bills successfully passed out of committee, including our three sponsored bills shared above. With a rare comment on legislative action, the Governor embraced action on renter protections and urged action to address the housing affordability crisis. NPH is proud to play a leadership role in this coalition!
And now a look ahead: May has a number of important milestones and deadlines. By this month's end, bills face one of their steepest deadlines. Bills must be passed out of their house of origin by May 31 in order to stay alive, by securing a passing floor vote in the house where the bill was proposed. Also in May, lawmakers will offer their changes to the Governor's Proposed Budget based upon the latest economic forecasts. Between bill deadlines and critical budget decisions, it's more critical than ever that you voice your support for affordable housing investments, protections, and preservation.
We encourage you to visit the NPH Action Center, where you can find online tools to share your voice and support with lawmakers!
And we invite all members to join us on May 2 for our Legislative Issues Committee meeting, to discuss the latest strategies and updates on state and federal affordable housing policy news.

MEET OUR NEWEST TEAM MEMBERS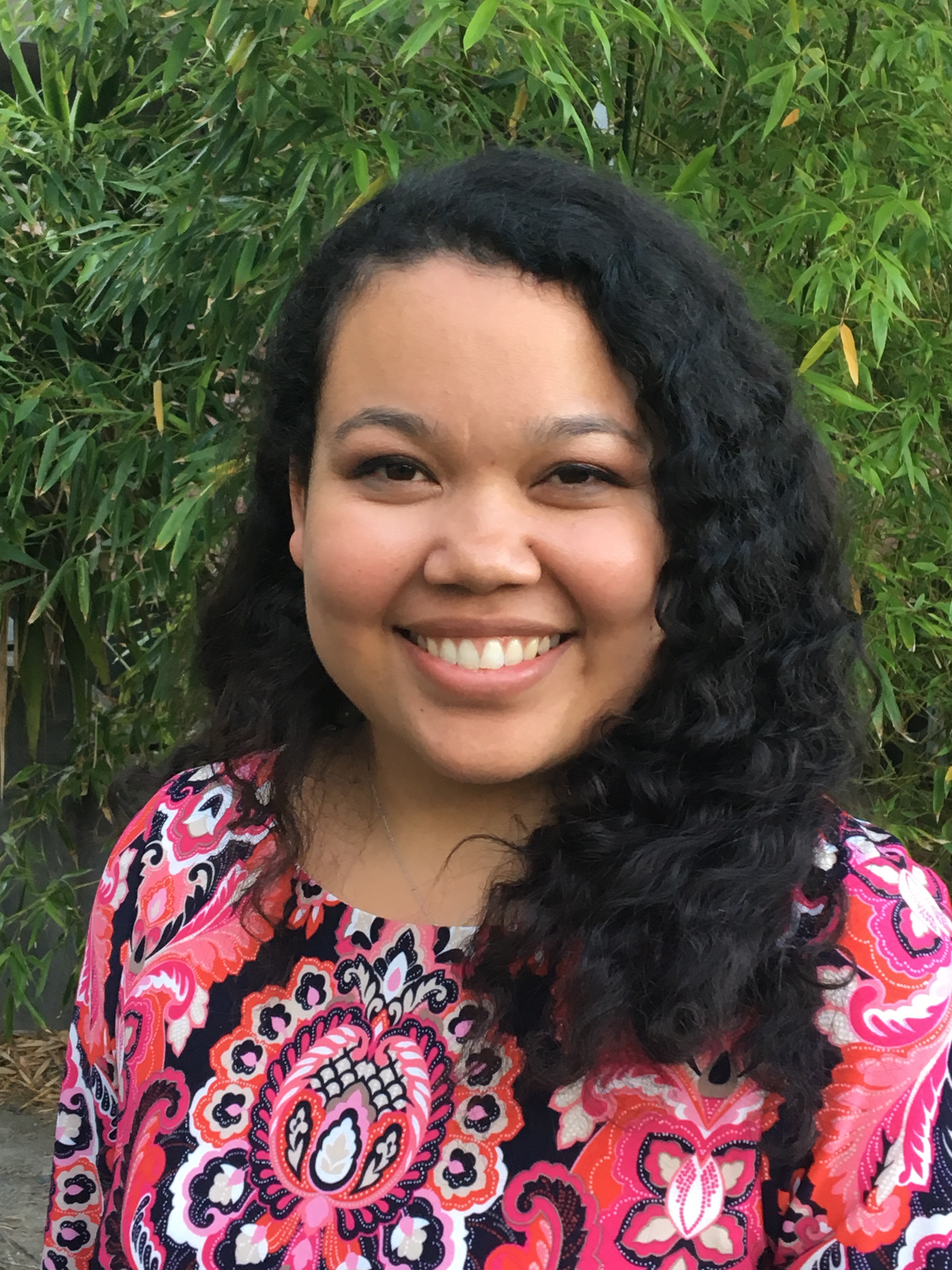 Monica Joe joins NPH as our new Racial Equity and Inclusion Program Manager to lead the Bay Area Housing Internship Program (BAHIP) and maintain a racial equity focus on NPH's member programs and organizational work.

Before joining NPH, Monica administered the Neighborhoods programs and the Below Market-Rate Housing program for the City of Mountain View. She started her housing career at nonprofit organizations in Seattle working on racial equity initiatives and affordable housing development. While there, she had the opportunity to help launch a program to provide tiny houses for people experiencing homelessness. She is a San Francisco native who has dedicated her career to encouraging equitable development and affordable housing for all.
Monica holds a B.A. in Liberal Arts from Soka University of America with an urban anthropology focus and a Master of Urban Planning degree from the University of Washington with a focus on affordable housing development.
Say hello at monica@nonprofithousing.org!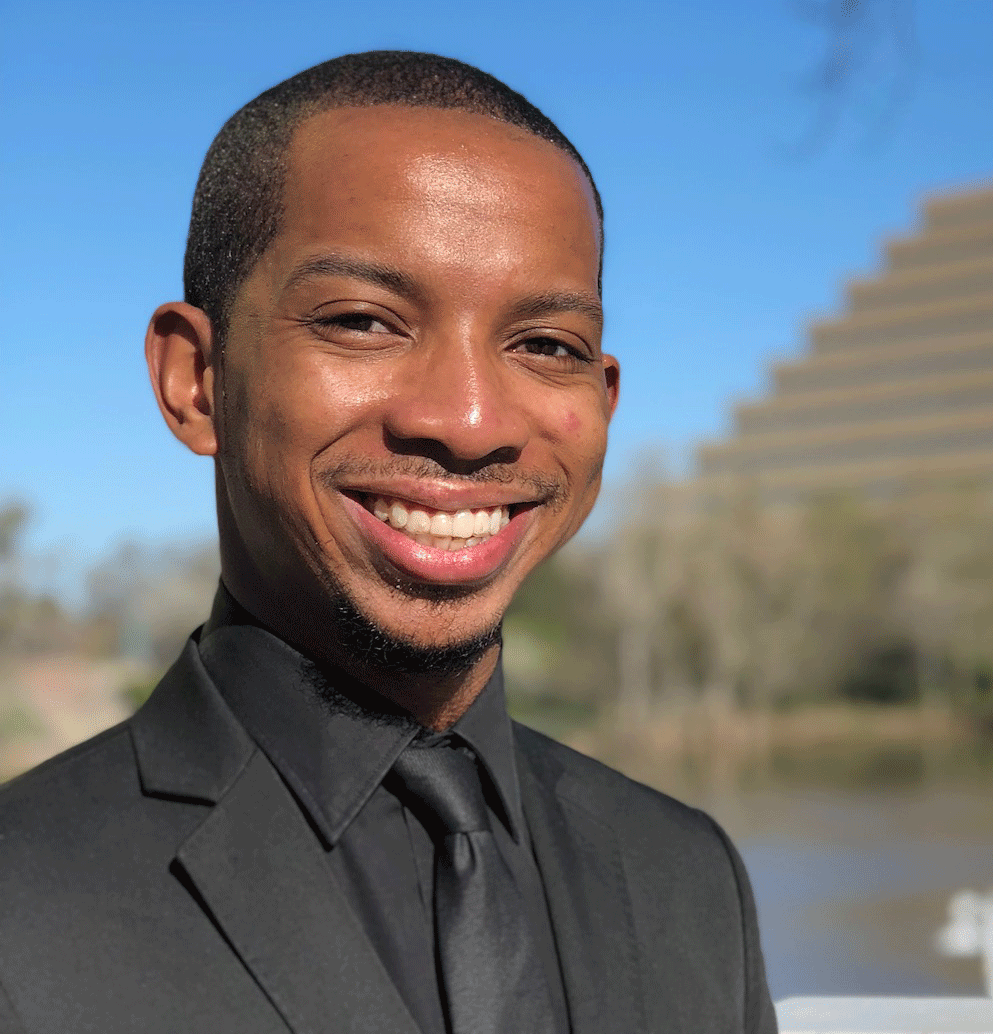 Rodney Nickens joins NPH as our new Policy Manager, where he is excited to support our regional advocacy work, build coalitions across the Bay Area and conduct policy research to make the Bay Area a more affordable place to live.

Rodney's past work includes providing leadership on a number of affordable housing campaigns at Public Advocates and working directly with lawyers, community organizers, and low-income residents to advocate for aggressive implementation of the U.S. Department of Housing and Urban Development's Affirmatively Furthering Fair Housing Rule. Rodney has also worked as a Legislative Aide in the California State Senate, as a Field Organizer for a gubernatorial campaign, and as a Legal Extern at the California Department of Justice in the Office of the Attorney General.
Rodney holds a BA in History from UC Merced, an MA in African-American Studies from UCLA, and a JD from the University of California, Hastings College of the Law.
Send your warm welcomes to rodney@nonprofithousing.org!
MAY IS #AFFORDABLEHOUSINGMONTH!
We encourage you to get engaged! Here are three ways you can make a difference:
1. LEARN: Even for those of us working daily in this field, there is always more to learn! Check out the amazing events organized by our regional partners for Affordable Housing Month, including panels, presentations, movie screenings, tours, and more! Scroll down for a starting list and then check out www.affordablehousingmonth.org for quick access to each convener's calendar of events.
2. ENGAGE: Join the online conversation! Using hashtag #AffordableHousingMonth, help share our issue with others in your network who might not already be engaged. Check out the resources and tools available to make this as easy as possible!
3. ACT: Tell lawmakers directly that you support affordable housing policy by using NPH's convenient online tools. Organizations have template letters and individuals can email or tweet to their representatives. Take Action here!
MEMBER EVENTS AND OPPORTUNITIES
Member Perk! Have an event you'd like to feature in the Bulletin? Send details to alina@nonprofithousing.org
Friday, 5/3: SV@Home Policy Luncheon. Join SV@Home to kick off Affordable Housing Month festivities in Santa Clara County. This luncheon will feature a lively discussion outlining the impact that housing affordability crisis has had on innovation, highlighting commitments made, and sharing new ideas for how the business community, policies, and programs can work in tandem to make a difference.
Friday, 5/3: CCHO Annual Party. Join CCHO to kick off Affordable Housing Month festivities in San Francisco and celebrate this long history, our collective work, and our future! Join us for an evening of food, camaraderie, history, and the CCHO Housing Awards honoring our allies in the fight for a City for All!
Friday, 5/3: HumanGood Rotary Terrace Grand Opening. Join HumanGood in partnership with the Rotary Club of South San Francisco for the Grand Opening of Rotary Terrace. (2-4pm: 310 Miller Ave, South San Francisco.)
RSVP to Kristen.Wanner@humangood.org
Friday, 5/5: CLAM Annual Gathering. Join the Community Land Trust Association of West Marin (CLAM) for their annual gathering and celebration. Come for the conversation, stay for the celebration! Enjoy food, music, and dancing with Jacob Leyva and Los Padres. This year, we'll listen to one another's input on housing solutions, and share what has been accomplished in 2018.
RSVP to info@clam-ptreyes.org
Monday, 5/7: California Housing Partnership Housing Needs Assessment Reports release. The California Housing Partnership, in collaboration with the Non-Profit Housing Association of Northern California, will release the annual Housing Needs Assessment reports for seven Bay Area Counties, demonstrating a snapshot of the region's current housing needs and challenges and offering policy recommendations and solutions.
Wednesday, 5/8: EBHO 35th Anniversary Affordable Housing Week Kick-Off! Join EBHO to kick off Affordable Housing Month festivities in East Bay and enjoy an evening of unbeatable fun, delicious food, festive music, and a celebration of our collective work for affordable homes!
Thursday, 5/9: California Housing Consortium Policy Forum. Please join CHC and hundreds of affordable housing leaders and advocates for the 2019 Policy Forum & CA Housing Hall of Fame Awards, featuring California State Treasurer Fiona Ma as the Keynote Speaker.
Friday, 5/10: HLC 2019 Policy Mixer. Join Housing Leadership Council to kick off Affordable Housing Month festivities in San Mateo County by eating, drinking, networking, and discussing opportunities to mobilize our communities to be champions for housing. We'll reflect on all of the fantastic work we at HLC and our partners are doing to tackle the housing shortage.
Friday, 5/10: ULI "Housing the Bay" Summit. Join the Housing the Bay Summit on May 10th in San Francisco, as entrepreneurs and experts discuss new strategies and techniques to deliver housing and to tackle this problem head on.
Friday, 5/10: Eden Housing Wheeler Manor Apartments Re-Dedication. Join Eden Housing for the grand re-dedication of two recent rehabilitation projects in Gilroy -- The Redwoods Apartments (24 family units) and Wheeler Manor (117 units for seniors) -- to showcase improvements made to the property and celebrate our partnerships including with service providers On Lok and Live Oak Adult Day Care.
Monday, 5/13: Eden Housing Hana Gardens Senior Apartments Grand Opening. The City of El Cerrito and Eden Housing are proud to partner on Hana Gardens, 62 new affordable homes for seniors in El Cerrito. Along with brand new housing, the development also honors the Japanese who were interned during World War II by preserving the character of the Contra Costa Florist building, providing interpretive panels in a beautiful Japanese Heritage Plaza. Refreshments will be provided after the program.
Wednesday, 5/15: RCD Riviera Family Apartments Grand Opening. Resources for Community Development invites you to celebrate the Grand Opening of Riviera Family Apartments, a 58 unit, scattered site, multi-family housing development in downtown Walnut Creek. (2- 3:30pm: 1738 Riviera Ave, Walnut Creek, CA 94596)
RSVP to askjerly@rcdhousing.org
Friday, 5/17: Eden Housing Pauline Weaver Senior Apartments Grand Opening. Join Eden Housing for a live band, photo booth, and tours of the Pauline Weaver Senior Apartments, the new affordable community of 89 senior rental homes within a block of the amenity-rich Mission Blvd corridor and including a community room with a kitchen, a common courtyard with BBQs and community gardens, a computer lab, and bike storage.
Thank you for your support for affordable housing. Together, we can build a future where everyone has access to a safe, healthy, affordable home!
Contact Us
Non-Profit Housing Association of Northern California (NPH)
369 Pine St
San Francisco, California 94104
415-989-8160
info@nonprofithousing.org